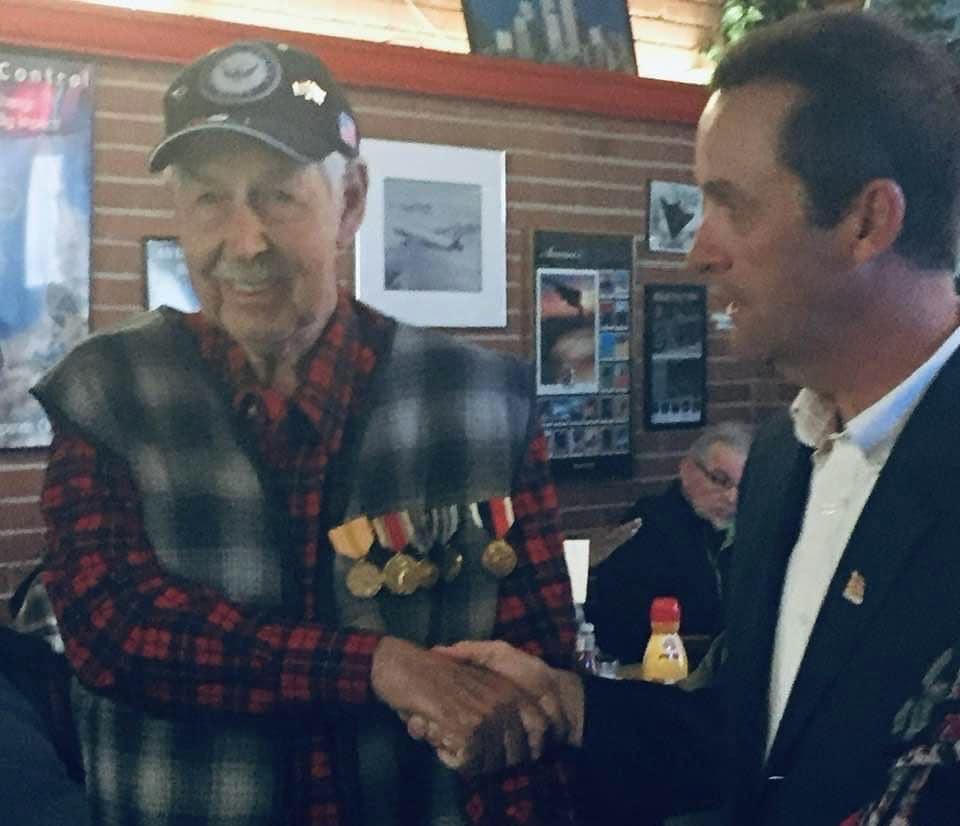 TWO BELLS FOR WWII GREATEST GENERATION VET – Services for Navy vet Arthur Nelson Ray. Art Ray sailed with USS Quincy heavy cruiser part of D-Day armada, carried President FDR on way to Yalta Conference to set postwar peace.
Art was in Pacific for final campaign of WWII and witnessed Final Surrender signing by Gen. Douglas MacArthur and representatives of Japan in Tokyo Bay.
Folded flag was presented by Navy vet and Chaplain Fred Villa of VFW Post 3000 Quartz Hill to Art's wife of 41 years, Debbie Ray. VFW Post 3000 Honor Guard and Patriot Guard Riders led by Jim Jacobs provided veterans military honors for Art, a regular at Coffee4Vets.
Art was 96, a devout Christian, and followed his own advice to "Live Life Well."Villa provided Two Bells for absent shipmates.
Click on the images to view gallery.