Coffee4VETS February 28, 2023 Announcements.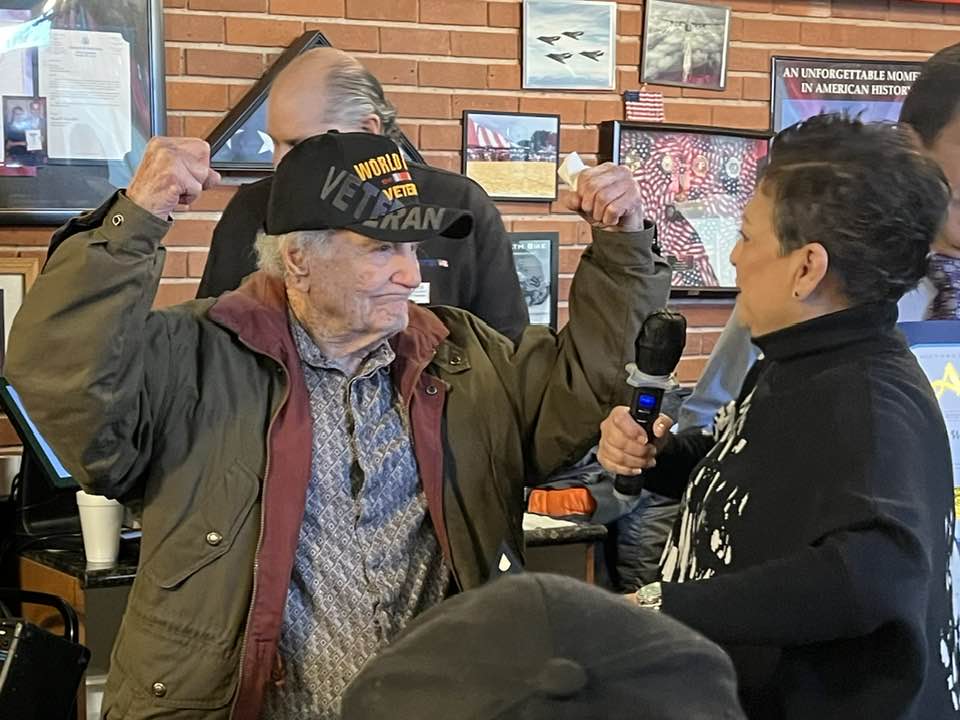 GREATEST GENERATION STILL GOT IT! WWII veteran William "Bill" Babajian who served in the Pacific during the Battle of Okinawa in 1945 was honored today at Coffee4Vets on the occasion of his 98th birthday.
Bill flexed his muscles before receiving Certificates of Recognition from Congressman Mike Garcia, also a Navy veteran and fighter pilot. Garcia's aide presented the recognition along with similar honors from Assemblyman Tom Lackey and state Sen. Scott Wilk.
"Do I get money?" Babajian joked. Then he added, "Why are we doing this?"
"Because you're a national treasure," Carlo Basail, an aide for Lackey said.
"Your name sounds Armenian," Babajian said.
Christine Ward presented for Rep. Garcia. Basail presented for Lackey and Brandon Roque for Wilk.