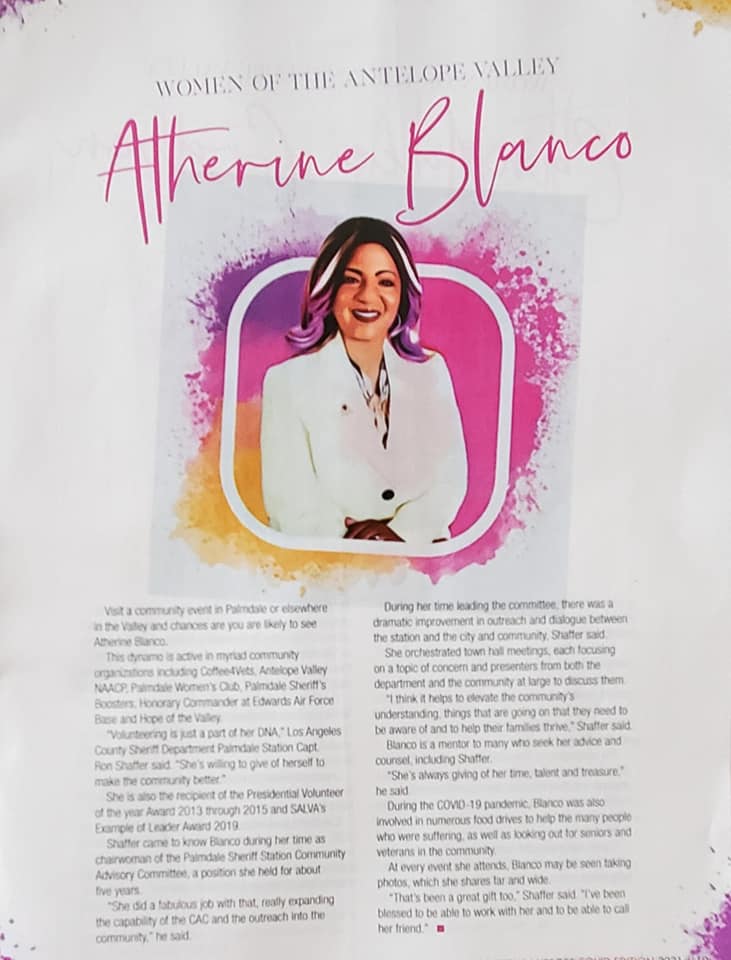 What the AV Press printed about my Bunny.
What a treasure I married.
Thank you Valley Press for lifting her up and all of these phenomenal Ladies who do so very much without looking for anything in return.
We are truly blessed to have them all here in the AV.
–Juan Blanco