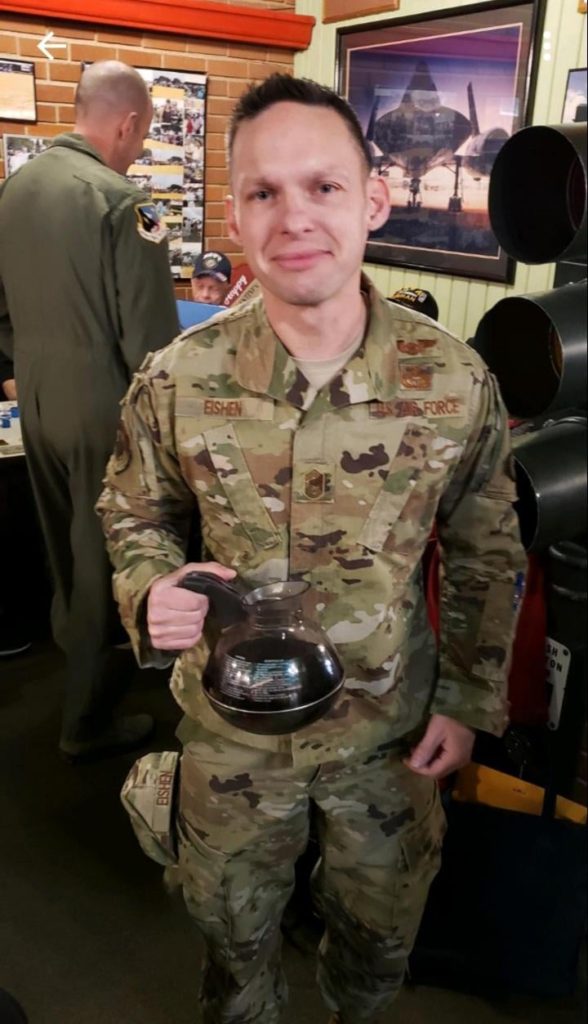 Chief Ian Eishen is being reassign to DC working with the Strategic Studies Group. We wish him and his family well in their new endeavors.
Taking his place as Chief at Edwards AFB is Josh Matias & spouse Vanessa.
The newest leader had a big welcome celebration and we look forward to working with Chief Matias in getting C4V next Breakfast and Tour on base as soon as its back up and fully operational for visitors. Again, welcome to California.