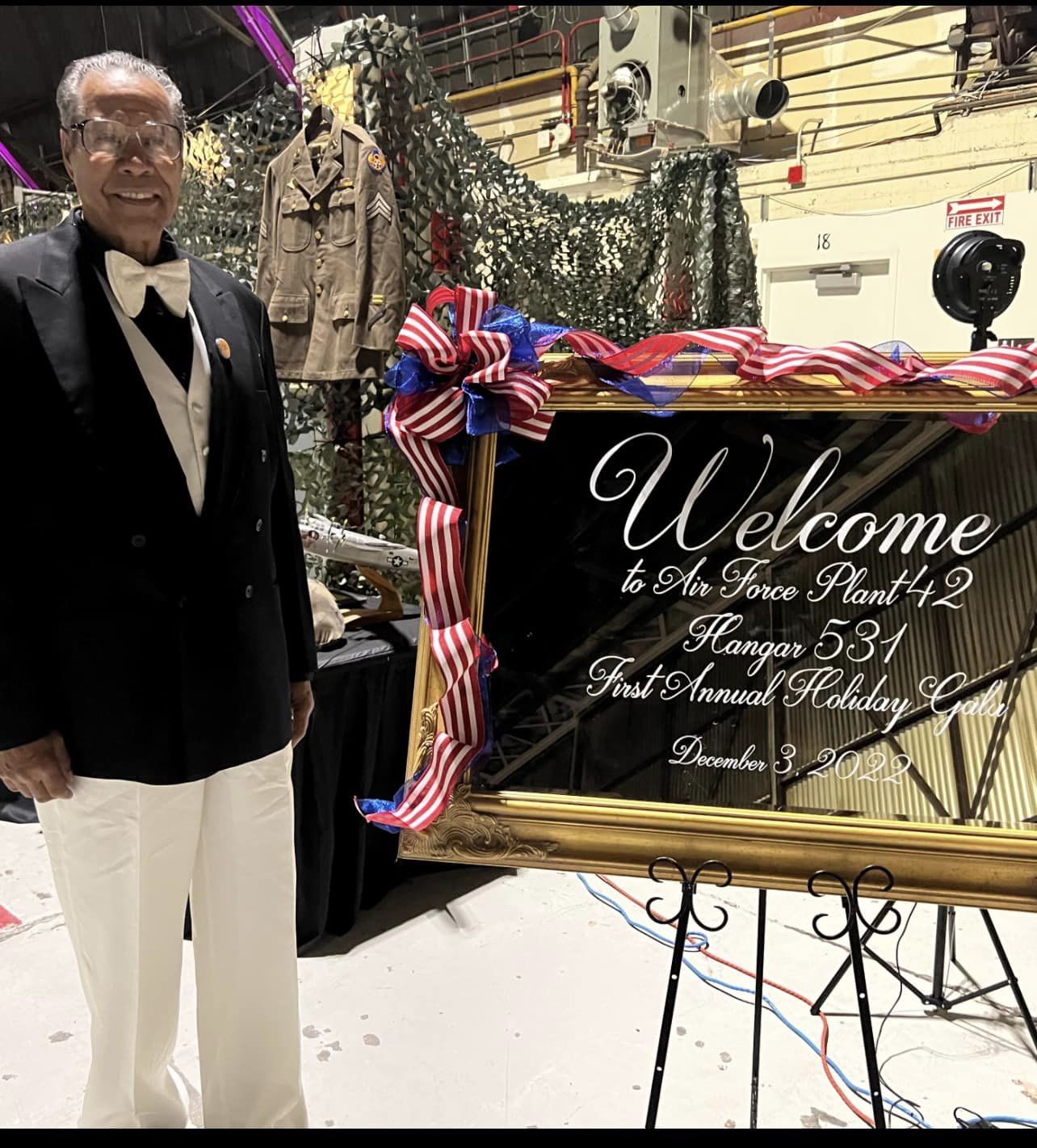 USAF Plant 42 Hollywood 1940's Party and what an awesome gala it was. All the beautiful dress attires. Big Band played wonderful as many danced the night away. Hands down to Rommel DePaz & Denise Smith and the entire crew who turned a MTEC Hanger into a beautiful atmosphere of a Swinging Night Club. It was truly enjoyable.
Thank you.
Juan Blanco, President of Coffee4VETS would like to thank our guests Juan Carrillo, Assemblyman 39th District and his wife Vanessa, VP Tony Tortolano, Brandon Roque, Rep Senator Scott Wilk for attending. You are appreciated.
Click on the images to view gallery.