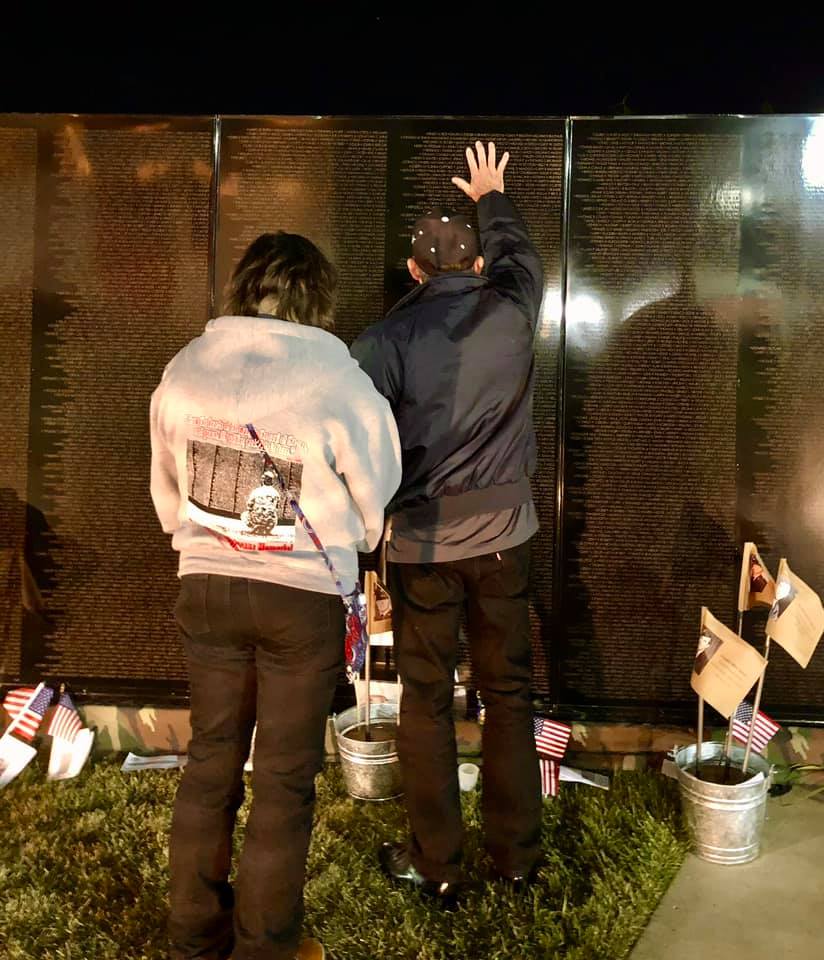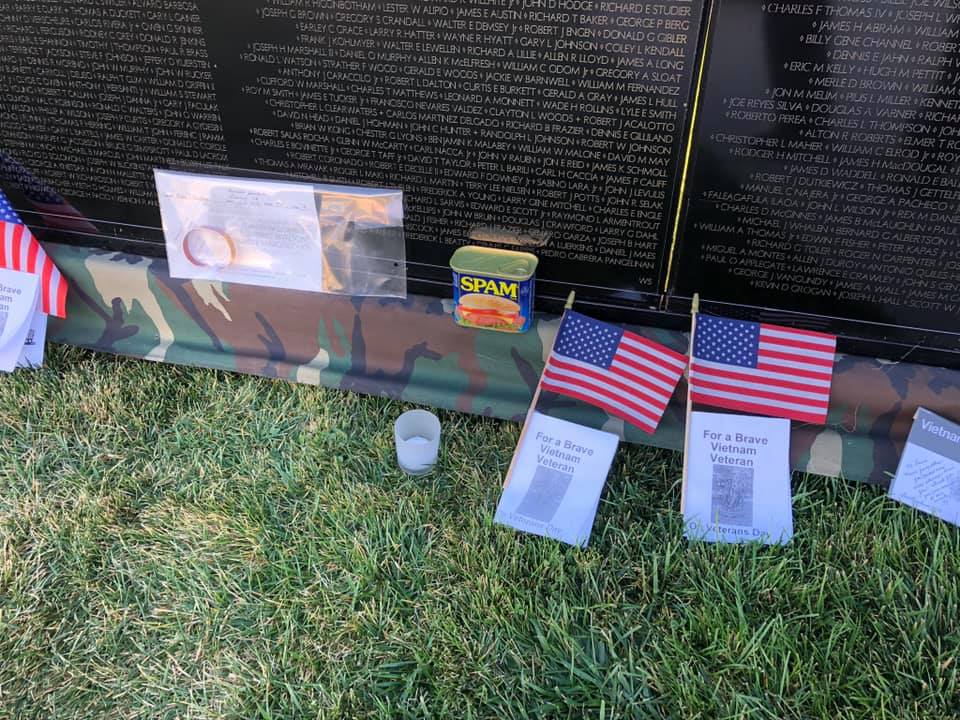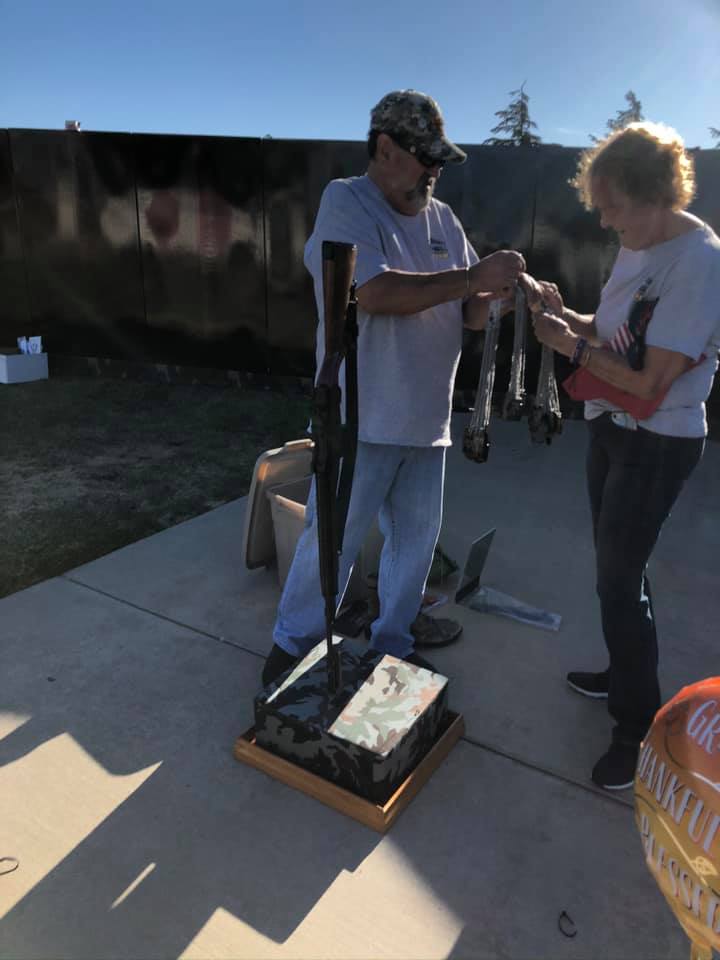 By Dennis Anderson
The Mobile Vietnam Memorial Wall – AV Wall will be on display in El Centro, Calif., from Nov.10-15. The AV Vietnam Memorial Committee honors the commitment it made for Vietnam War veterans and their families in that community. The presentation is titled "Honoring Our Heroes," which is only right heading towards Veterans Day observances. Our beloved AV Wall – that half-scale tribute to the 58,000-plus Americans who lost their lives serving in the Vietnam War – will be taking a trip this Veterans Day. The AV Wall had been scheduled to present at El Centro in the Imperial Valley in 2020, but Covid crashed that as it did so many events. The AV Wall Volunteers Committee and Point Man Ministries AV, guardians of the Wall, intend to honor that prior commitment.
The AV Wall, our grassroots-funded and built Vietnam Memorial, was the work of many hands and hearts, including schoolchildren of the Antelope Valley who pitched in more than $20,000 in pennies and small change, along with major support from the aerospace prime manufacturers, and contributions from veterans service groups and city leadership of Antelope Valley cities and towns. It is a tribute to all those who went as military regulars and professionals, or the millions of men drafted, who served in war, and were misunderstood in peace.
This year, 2021, with the nation trying to bind up the social, health, and civic wounds inflicted by Covid, the AV Wall will be at Bucklin Park in El Centro from Nov. 10-15. The Imperial Valley's veterans groups and community leadership have been earnest in their desire to display this Antelope Valley-built memorial to best presentation and honor. Our AV Wall is scheduled to return to the Palmdale Amphitheater for Veterans Day observations, Nov. 9-14, next year 2022. We hope in better times.
"I hope our supporters understand it takes money to maintain the AV Wall, and we generate those funds by traveling," said Stacia Nemeth, a Blue Star mother who is Volunteer Coordinator for the Wall, as well as chair of the Palmdale Planning Commission. Want things done, find a busy doer.
"The AV Wall is our gift to communities where we present," said Mike Bertell, Vietnam War combat veteran and President of the AV Wall Committee. "Most Walls keep people out, but our Wall brings people together. We are proud of it, and reverent about the sacrifice of our fallen brothers and sisters."
"Other communities might get a traveling Vietnam Memorial Wall maybe once every five or ten years, if at all," Nemeth said. "We feel incredibly blessed to be on the team that supports that AV Wall."
So, the AV Wall will be traveling but it will return. Meanwhile, with the Veterans Day holiday approaching, along with the Nov. 10 Marine Corps Birthday, there will be plenty of opportunities to support and respect the contributions of those who served the nation, often in perilous circumstance and extreme hazard.
———————————————————————————————————————————–
Dennis Anderson is a licensed clinical social worker at High Desert Medical Group. An Army paratrooper veteran, he deployed with local National Guard troops to cover the Iraq War as Editor of the Antelope Valley Press. Retiring from the Press in 2015, he works on veterans' issues and community health initiatives.